Machines animations
Movie with examples of animation.
---
---
Line of automatic internal car system assembly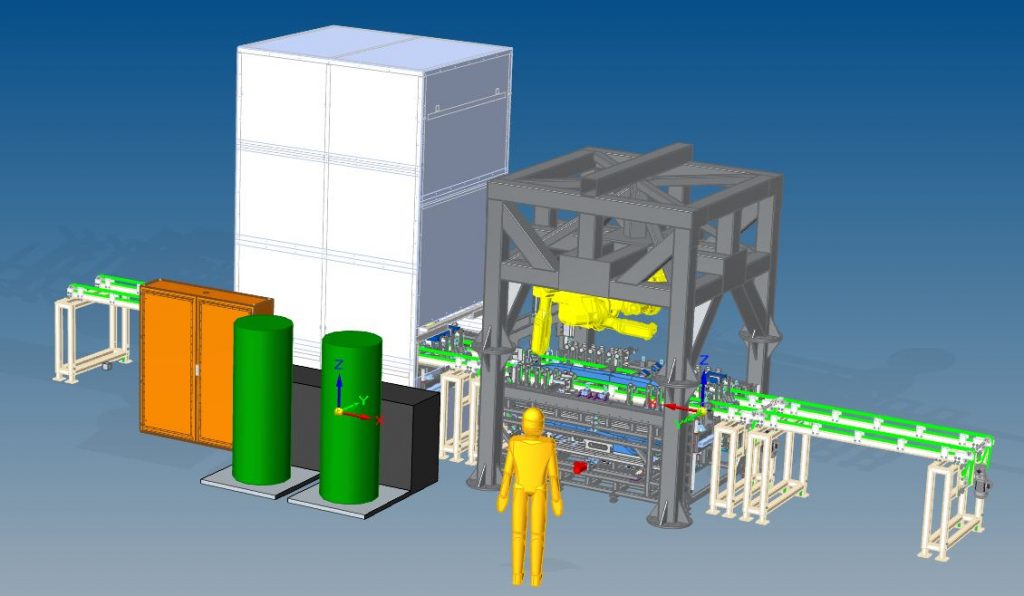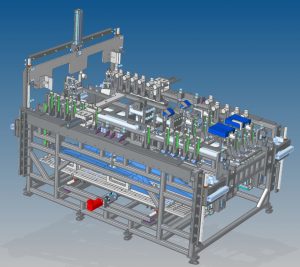 ---
---
Line of automatic assembly of eletronic system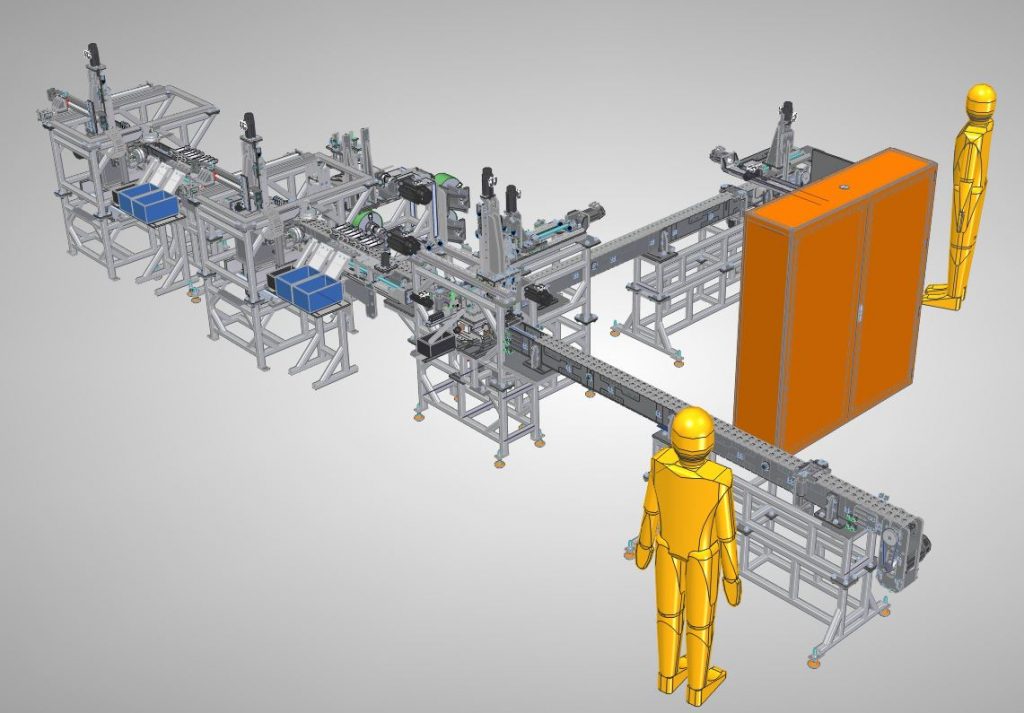 ---
---
Pipe mounting station
---
---
Marker for pipes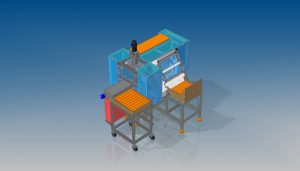 ---
---
Welder for aluminium elements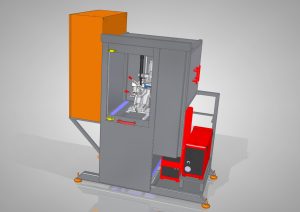 ---
---
Line of product palletising
Final line, which contains 7 stations.
Line prepares products and packing its on the palette.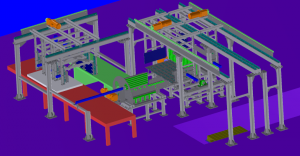 ---
---
Portal of grinder for aluminium profiles
Machine increases speed of satin process.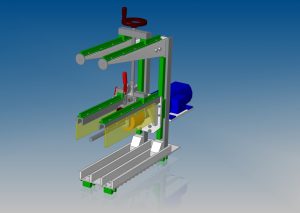 ---
---
Test station for valve of break system (trains)
Station is used to control of degree open for valve during test.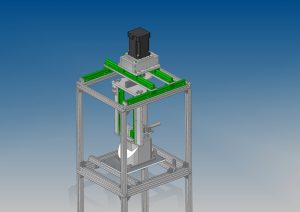 ---
---
Platform for wheelchairs transportation
To help transport wheelchairs to trains.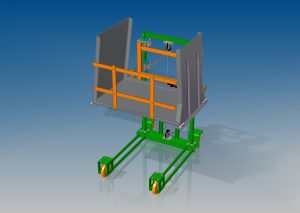 ---
---
Packaging machine
Machine for half-automatic packaging process for loose material.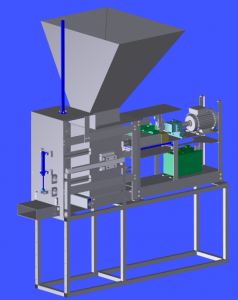 ---
---
Structural analysis of electrical connectors by FEM and method of Metal Magnetic Memory
Durability tests and structural analysis in FEM were peformed. The target was checked of topological optimization possibility.
During FEM analysis fenomena of contact and nonlinear material were modeled.
Calculations were performed in Patran/Nastran.
To durability test method of Metal Magnetic Memory was used.
---
---
Implementation of model and analysis for cleaning mechanism in electrofilter.
Model was created for hit force (to electrofilter base) calculation. Analysis was performed in MSC.Adams.
---
---
Sheet to engineering calculations
durability calculation of threads, welds, pins and bolts,
fatique calculations by Smith's method,
calculation of statically indeterminate beams (internal force, displacement, rotation, etc.)
Sheet was performed by use of Visual Basic.
---
---
Conferences/ Publications
Publications                   
Solid State Phenomena-Trans Tech (ISI Master Journal List)
"Virtual Prototyping Process Supported by New Diagnostic Method – Method of Metal Magnetic Memory", 2009
Conferences          
4th and 5th International Conference "Safety of transport device work in mining", Ustroń, Poland, November 2008/2009 r.:
"Wear inspection of shaft model by means of Metal Magnetic Memory                                    method" 2008r.,
"Analysis of energetic connectors by means of Metal Magnetic                                              Memory"- 2008r.,
"Innovative connection of FEM and MMMM"-2009r.,
"Industrial application of MMMM"-2009r.,